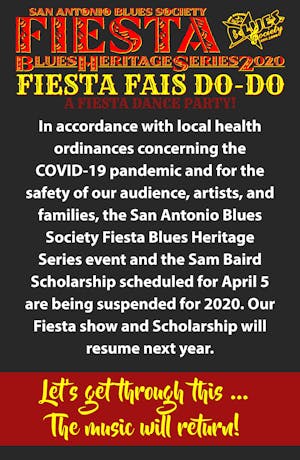 Presented by San Antonio Blues Society
2020 Fiesta Blues Heritage Series CANCELED
San Antonio Blues Society presents 2020 Fiesta Blues Heritage Series "FIESTA FAIS DO-DO"
In accordance with local health ordinances concerning the COVID-19 pandemic and for the safety of our audience, artists, and families, the San Antonio Blues Society Fiesta Blues Heritage Series event and the Sam Baird Scholarship scheduled for April 5 are being suspended for 2020. Our Fiesta show and Scholarship will resume next year.
An eclectic presentation of Mariachi, Zydeco, and Cajun flavors, spinning blues in a slightly different way and highlighting the musical heritage of our area. We will be awarding the Sam Baird Scholarships, recognizing musical and scholastic achievements by local area students. This event funds various projects of the San Antonio Blues Society, namely "Blues in the Schools and the "Sam Baird Scholarship" projects.
Get your tickets today for 2020 Fiesta Blues Heritage Series "FIESTA FAIS DO-DO"
Doors at 1:00pm Show at 2:00pm
NO Seating GUARANTEED. Any Seating Available is on a First Come, First Served Basis. NO REFUNDS all sales final.
Ages 18 and up - All Minors Will Be Charged an Additional $5 At the Door. 17 & Under Admitted with Parent or Guardian Only.
Tickets for 2020 Fiesta Blues Heritage Series "FIESTA FAIS DO-DO" on sale now so get yours today!
San Antonio Blues Society
The San Antonio Blues Society, Inc. is a Texas not-for-profit 501(3)(c) corporation, founded in October 1990. The Society was established for the purpose of promoting and preserving blues music. It is our mission to ensure the continuation of blues music by offering educational programs within our community, and to preserve locations and artifacts relevant to the history of blues music and its artists. We support blues venues and blues artists through our promotional efforts and participation in blues-related activities and events. As well as hosting jam sessions where local and visiting artists can sit in and play, SABS also produces / co-produces shows showcasing local and international blues artists. We are always striving to encourage our community to appreciate the historical value and the enjoyment of blues music.
Our Continuing Missions in the Community - Sam Baird Scholarship:
This scholarship continues the legacy of noted musician and SABS member Sam Baird, who supported and nurtured the growth of the San Antonio music community for many years. Announced in 2006, this local scholarship fund is awarded to students displaying academic strength and musical ambition. This award is presented annually at the Fiesta Blues Heritage Series and is a very special event involving family, friends, and a very appreciative audience. SABS works in conjunction with Art and Music Directors to announce and promote this opportunity to eligible local students. This is an ongoing endeavor that we put our full effort into working with schools, parents, corporate sponsors, and community leaders to get as many students involved as possible.
Our Continuing Missions in the Community - Blues in the Schools:
Preserving the heritage of blues music in our region is not our only task. We also bring the music to the community via the local school systems. Actual performances at the local schools give our young people the chance to hear the music that is the foundation of what they listen to today. Since 2004 we have performed before student bodies, presenting the music that is part of our national heritage. We always seek student participation and at these performances we have been able to bring up students to jam with the band. While the majority of our BITS presentations are at high schools, we also include elementary schools. You are never to young for The Blues!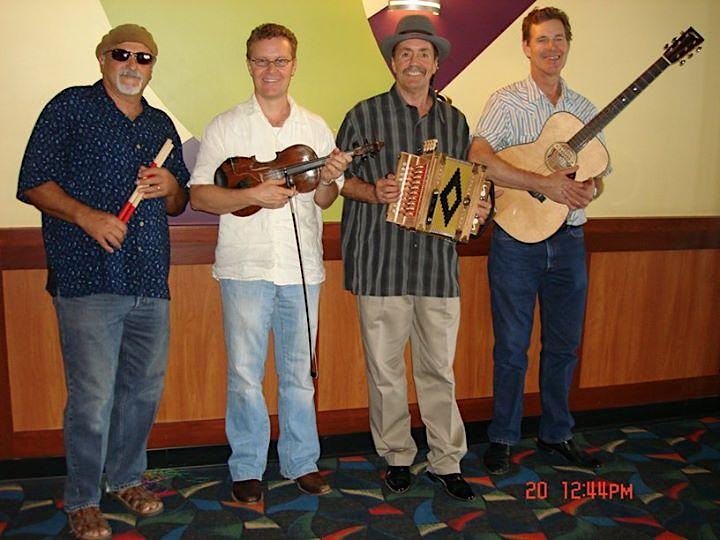 Charles Thibodeaux and The Austin Cajun Aces
Charles Thibodeaux formed a cajun band in March of 2004 while playing for a group of Mardi Gras enthusiasts. In these first years, the band has played in San Antonio, Martinez, Fort Worth, Galveston, Cotulla, Henly, Victoria, Sugarland, Columbus, Beaumont, and Medina Lake Texas for various crawfish boils, birthday events, and festivals including the Cajun French Music Association Festival's. They also manage to keep the dance floors full while keeping a busy schedule playing in and around Austin. The Austin Cajun Aces have performed at the International Accordion Festival in San Antonio on several occasions. And at the Smithsonian International Festival in July 2008 representing Cajuns from Texas. Gary Jean published a photo gallery of this event. They also recently received a review from "Off Beat" Magazine based out of New Orleans a review from 3rd Coast Music magazine in December 2008. The Austin Cajun Aces has that authentic Cajun sound—sounds of that tough life of the farms and bayous yet that upbeat and happy sound that represents the The Joy of Life –Les Joire de Vivre. Their repertoire consists of many of the older songs of Iry LeJeune, Nathan Abshire, Dewey Balfa, Lawrence Walker, Amadee Ardoin, Canray Fontenot, Andrew Cormier and many other Cajun and Creole Masters. You are sure to "Pass a Good Time" when you come out and enjoy their music. The band is made up of the soulful accordion and French vocals of Charles Thibodeaux; master fiddling and French vocals of Peter Schwarz, (formerly of Steve Riley and the Mamou Playboys), Steve Doerr on rhythm guitar (lead man of Leroi Bros. band) and Dale Dougay on drums. Many other musicians who have played with Charles and the band including Richard White, Robert Vignaud, Cindy Cashdollar, Erik Hokkanen, Warren Hood, Darcie Deaville, Steve and Donna Bing, Howard Kalish, Alvin Crow, Brandon Thibodeaux and Mark Viator.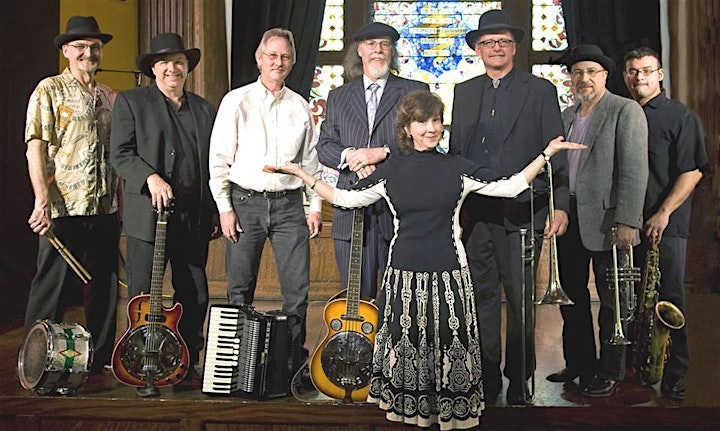 Miss Neesie and The Ear Food Orchestra
Miss Neesie and the Ear Food Orchestra is a San Antonio-bred, San Antonio-based band that mixes and matches blues, Zydeco, Gospel, New Orleans-beat, swamp pop, rock 'n' roll and a touch of Cajun for a real-deal American sound. Together for somewhere around three decades, Miss Neesie and company are comfortable playing venues ranging from concert halls to festivals, from crawfish boils to barrooms. The Ear Food Orchestra has also been doing Gospel Brunches/Lunches for good causes for 18 years. They're in Gospel mode at The Cove the third Sunday of every month. Be it secular or spiritual, Miss Neesie & the Ear Food Orchestra let the good times roll.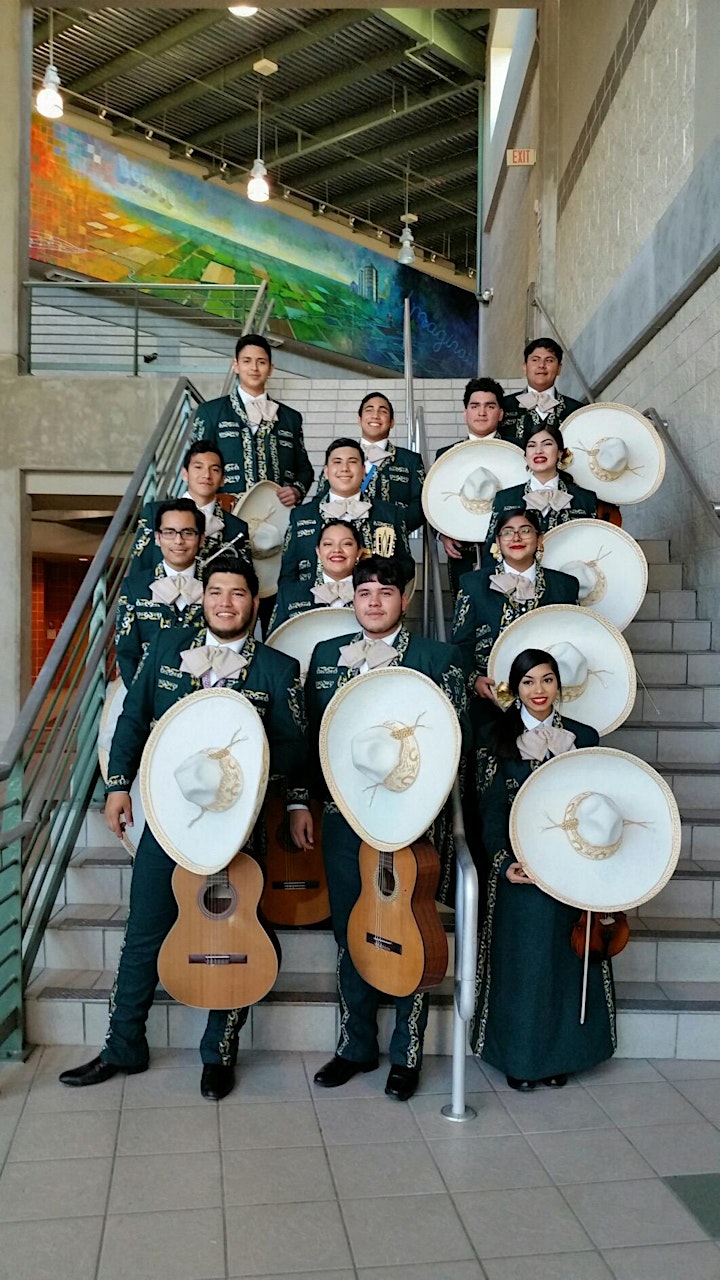 Southwest Legacy High School Titan Mariachi Leyenda De Oro

The Southwest Legacy Mariachi was established in Fall of 2017 when the HS opened. We have only had one graduating class since the school opened. In that year, most of the students went on to college and vocational training to continue their education. Several students have gone on to study music at a higher level of education. Some have moved on to play with professional mariachis in the San Antonio and/or Austin areas.

Previous Awards/Achievements:

2nd place at the Mariachi Corazon De San Antonio Competition 2 years in a row

2nd place at the Guadalupe Cultural Arts Mariachi Competition

1 division rating at the UIL Area Mariachi Contest 3 years in a row

1st division rating at Texas All State Mariachi Festival

2nd place at Diez y Seis de Septiembre Mariachi Competition

Venue Information:
Sam's Burger Joint
330 East Grayson St
San Antonio , TX, 78215