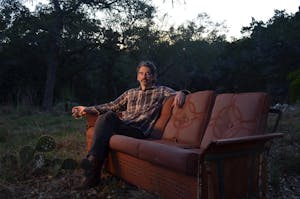 Join us for the annual day after Thanksgiving evening with Slaid Cleaves.
Get your tickets today for An Evening with Slaid Cleaves.
Doors at 7:00pm Show at 8:00pm
NO Seating GUARANTEED. Any Seating Available is on a First Come, First Served Basis. NO REFUNDS all sales final.
Ages 18 and up - All Minors Will Be Charged an Additional $5 At the Door. 17 & Under Admitted with Parent or Guardian Only. -
Tickets for Slaid Cleaves go fast so get yours today!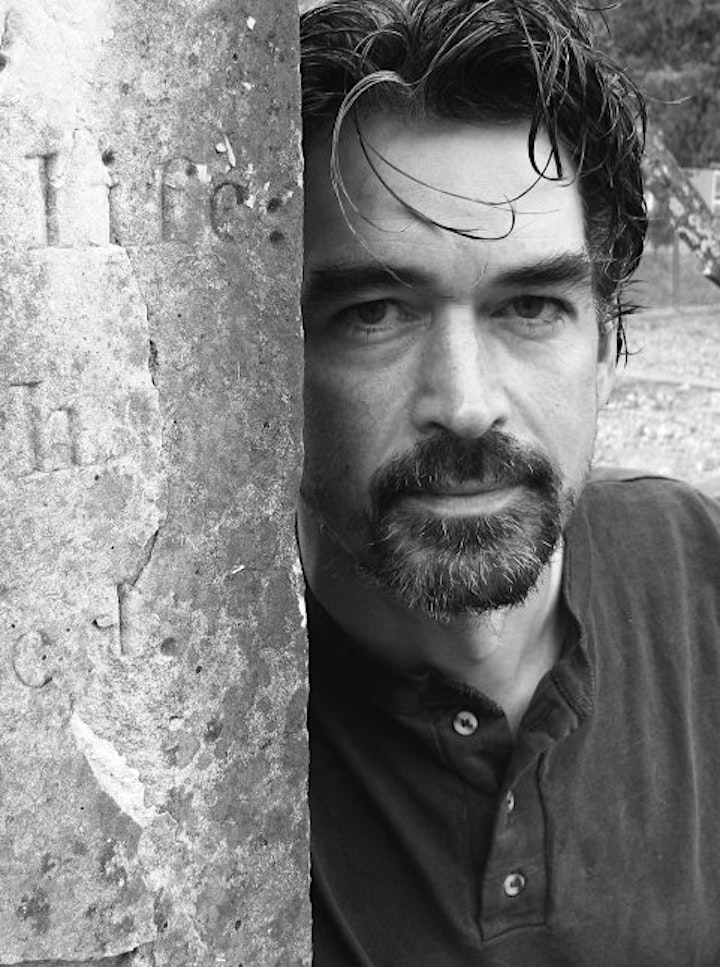 Slaid Cleaves

Now twenty-five years into his storied career, Cleaves' songwriting has never been more potent than on his new album Ghost on the Car Radio, out June 23.

The characters in Slaid Cleaves' songs live in unglamorous reality. They work dead-end jobs, they run out of money, they grow old, they hold on to each other (or not), and they die. With an eye for the beauty in everyday life, he tells their stories, bringing a bit of empathy to their uncaring world.

On "Take Home Pay," co-written with longtime friend Rod Picott, Cleaves sings from the perspective of an aging manual laborer, fighting looming regret and sadness with stubborn resiliency (and opioid use).

"On my way down to the pawn shop

A couple hundred is all I need

If I have to, I'll hit the blood bank

I'm bone dry but I can always bleed

I got some Oxy to keep me moving

It slowly takes some things away

The only thing I was scared of losing

She packed up and left today"

— "TAKE HOME PAY"

"As befits the times we live in, there's a heavy dose of disappointment and disillusion here," he says. But somehow, through the worst of it, optimism remains, as if to say, "Yeah, things are pretty bad out there. But there's still some good stuff if you know where to look."

One place his characters find solace is with each other. Traditional love songs are not often found on a Slaid Cleaves record. Here he approaches the subject less as a romantic gesture, and more as a world-weary appreciation of the one who's seen you through thick and thin, as in the song "So Good to Me."

"Times were tough but we were tougher

Slings and arrows we did suffer

Scars, we've got a few, but who has not

Words of love and words of anger

Times of peace and times of danger

Never take for granted what we've got"

— "SO GOOD TO ME"

Described as "terse, clear and heartfelt" (NPR Fresh Air), his songs speak to timeless truths. "I'm not an innovator. I'm more of a keeper of the flame," he says.

"Songs are so accessible. You don't need an education to fully appreciate them, you don't need a lot of leisure time to spend on them, you don't need to learn the language of song. We seem to be born with it," Cleaves explains. "With no preparation at all, they can bring you to tears in a matter of seconds. I remember being three or four and getting a lump in my throat when I heard Hank Williams sing."

Now in his fifties, Cleaves admits that it's sometimes hard to stay inspired. "I do become jaded," he says. "I wonder that, at this point in my career, I've had no real national success. No impact on the culture, as my heroes had. The music that I love just doesn't seem relevant to mainstream culture. But then, I have no interest in what mainstream culture offers either."

"But those feelings are always quickly overcome by gratitude," he explains. "I'm making a living as a musician, and making a meaningful connection with people - what could be better than that?"

Ghost on the Car Radio is Cleaves' first release since 2013's Still Fighting the War, which was praised as "one of the year's best albums" by American Songwriter and "carefully crafted...songs about the struggles of the heart in hard times" by the Wall Street Journal. The New York Daily News called his music "a treasure hidden in plain sight," while the Austin Chronicle declared, "there are few contemporaries that compare. He's become a master craftsman on the order of Guy Clark and John Prine."

Venue Information:
Sam's Burger Joint
330 East Grayson St
San Antonio , TX, 78215