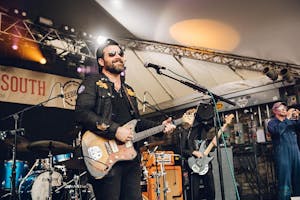 Bob Schneider returns to Sam's for another memorable solo show.
Get your tickets today for Bob Schneider Solo Show.
Doors at 8:00pm Show at 8:30pm
NO Seating GUARANTEED. Any Seating Available is on a First Come, First Served Basis. NO REFUNDS all sales final.
All Minors Will Be Charged an Additional $5 At the Door. 17 & Under Admitted with Parent or Guardian Only.
Tickets for Bob Schneider Solo Show go fast so get yours today!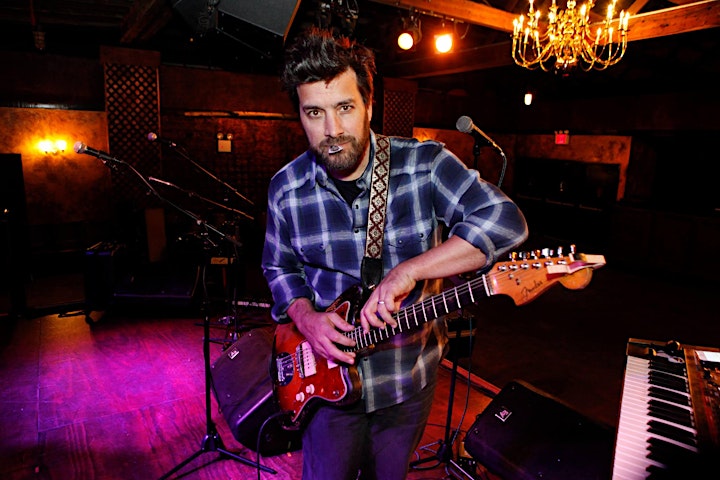 Bob Schneider

One of Austin's most celebrated musicians, Bob Schneider, released his 2018 album, "Blood and Bones" – his 7th studio album since his 2001 solo debut Lonelyland – via his Shockorama Records imprint. "Blood and Bones" captures Schneider at a unique, and distinct place. "Most of the songs are about this phase of my life," he admits. "I'm re-married, I have a 2-year-old baby daughter who was born over two months premature because my wife had life threatening preeclampsia. So dealing with that traumatic event while getting older and looking at death in a realistic, matter of fact way, experiencing the most joy I've ever experienced along with feelings of utter despondency in a way that would have been impossible to experience earlier in my life, all comes out in the songs. My relationship with my wife is the longest committed relationship I've ever been in, so there was a lot of unchartered territory there to write about."

The songs on "Blood and Bones" reflect this. Recorded quickly with producer Dwight Baker, who has worked with Schneider on 6 of his previous releases, the album highlights the chemistry that Schneider and his backing band of Austin's very best musicians have developed while relentlessly playing live, most notably at the monthly residency Schneider has held at Austin's Saxon Pub for the last 19 years. "I didn't want to overthink the songs," Schneider says. "I really respect Dwight's ability to make great calls when it comes to what works and isn't working when we are recording the songs. I felt pretty good about the quality of the songwriting, so I figured that would come through in the end if we just went in and played them the way I do live."

While the performance and production are stellar, the songwriting finds Schneider in a particularly reflective mode. Sure, there are live favorites like "Make Drugs Get Money" and "Texaco" that will get even the most reserved crowds dancing. But more often the album finds Schneider reflecting on marriage, parenthood, and mortality. "I wish I could make you see how wonderful everything is most of the time, but I'm only blood and bones," he sings on the title track, a meditation on the beauty and the limits of marriage. Later, on "Easy," he tells his daughter "it's always been a scary thing to do, to let my heart fall down into the endless blue, but it's easy with you." Through it all, there is a clear sense of mortality, of just how fleeting all of this is. "The hours and days stack up in the mirror," he sings on "Hours and Days". "We're just snowmen waiting for the summer" he sings on "Snowmen", before adding "we can't bring them back, can't bring nothing back."

Bob website -- Bob Facebook -- Bob Instagram -- Bob Twitter

Venue Information:
Sam's Burger Joint
330 East Grayson St
San Antonio , TX, 78215