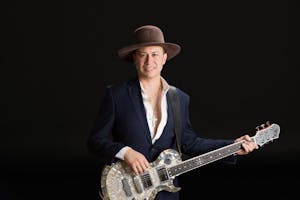 Presented by Sam's Burger Joint
Elijah Zane
Paul Val
$30.00 - $100.00
Sales Ended
An Evening with Elijah Zane with special guest Paul Val
Get your tickets today for An Evening with Elijah Zane
Doors at 7:00pm Show at 8:00pm
Ages 18 and up - All Minors Will Be Charged an Additional $5 At the Door. 17 & Under Admitted with Parent or Guardian Only.
This will be a socially distanced show with EXTREMELY LIMITED capacity.
All tickets are tables seating tickets and include admission. All tables will be 6 feet apart at all times. We will ask that Social distancing of at least 6 feet be respected throughout the venue, including entrance/exit at all times.
We will be following all State Guidelines and will be cleaning and sanitizing chairs, tables and other surfaces.
We ask our customers that if they or anyone in their household has a fever or other COVID-19 symptoms, they refrain from attending the event and putting other people at risk.
Customers are required to wear masks at all times unless seated at their designated seats per state orders. Masks must be worn when moving around the venue to use restroom facilities etc.
Tickets for An Evening with Elijah Zane are limited and will go fast so get yours today!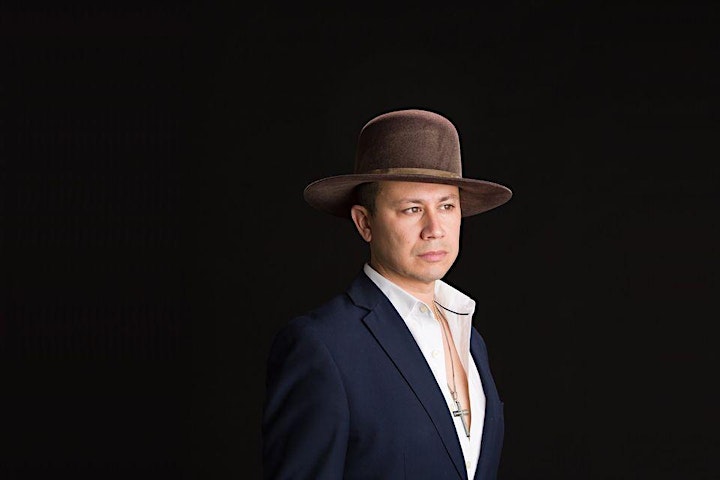 Elijah Zane
Born and raised in Victoria, Texas, Elijah Zane grew up listening to his father's Beatles and Rolling Stones records. He and his brother Steven worked at the family's junk yard listening to Blues and Rock on 106.9 "The Rock" while cutting huge generators with torches under the Texas heat in the summers. In his high school years Elijah found himself immersed in music while playing guitar at church and with friends in garage bands.
During this era his only Blues or musical education came from a few Blues riffs his father taught him and through church hymns from his mentors in the choir and Victoria Blues player, Eric Gonzalez. Within a year of starting to learn how to play he created his first band with Eric Gonzales, Erin Gonzales and Jonas Wilson, another high-school bud, called Jonas Wilson and the Whalers. A few months later Elijah Zane started his own band called "Lift" with neighbor friend Rob Schaefer on drums and church bass player Don Kubenka on bass. Lift played Blues and Rock originals in addition to songs by artists who influenced his craft such as Van Morrison, Ian Moore, Stevie Ray Vaughan, the Black Crowes, Jimi Hendrix, Chris Duarte and Creedence Clearwater Revival.
Elijah Zane then moved to San Antonio, Texas to pursue his education in Communications and Business at the University of Texas in San Antonio, Texas. During his educational career Elijah performed throughout San Antonio at various venues including Sunset Station, The Quarry Market, Floore's Country Store and more. He has opened up for Roger Creager, Ian Moore, Chris Duarte, Vallejo and other various Texas artists.
After graduating from college Elijah Zane moved to Austin, Texas where he performs the Blues at various venues such as Skylark Lounge, Antone's, Craft Pride and Saxon Pub.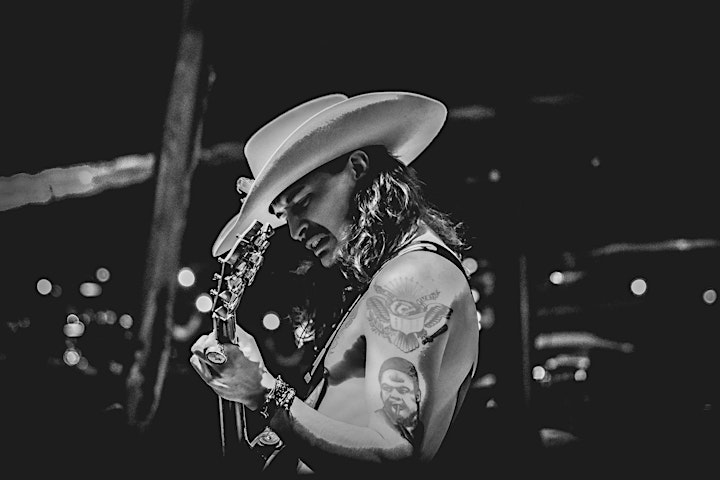 Paul Val

Paul Val is an American Blues Rock guitarist hailing out of Austin Texas and is quickly becoming the next big music sensation to come out of the Texas scene.

With Rich Baur, one of Austin's most electrifying rock and roll drummers, their sound is very reminiscent of traditional Texas blues rock power trios such as ZZ Top, Stevie Ray Vaughan, and Johnny Winter among others.

Paul Val is known for hard work, humble attitude, passionate dedication and commitment to their music. They recently finished their first EP with Omar Vallejo of 512 Studios with a release date of March 28, 2020. Omar, seeing the young guitarist's talent has taken the group under his wing to help release the incredible EP.With over 300 performances last year alone, their stage presence is outstanding – commanding the crowd with every performance - and brings excitement to any event.

Venue Information:
Sam's Burger Joint
330 East Grayson St
San Antonio , TX, 78215