Presented by Sam's Burger Joint
James McMurtry
Bonnie Whitmore
$15.00 - $100.00
Sales Ended
One of the finest songwriters James McMurtry returns to Sam's. Special guest Bonnie Whitmore opens the show.
Get your tickets today for James McMurtry
Doors at 8:00pm Show at 9:00pm
NO Seating GUARANTEED. Any Seating Available is on a First Come, First Served Basis. NO REFUNDS all sales final.
Ages 18 and up - All Minors Will Be Charged an Additional $5 At the Door. 17 & Under Admitted with Parent or Guardian Only.
Tickets for James McMurtry go fast so get yours today!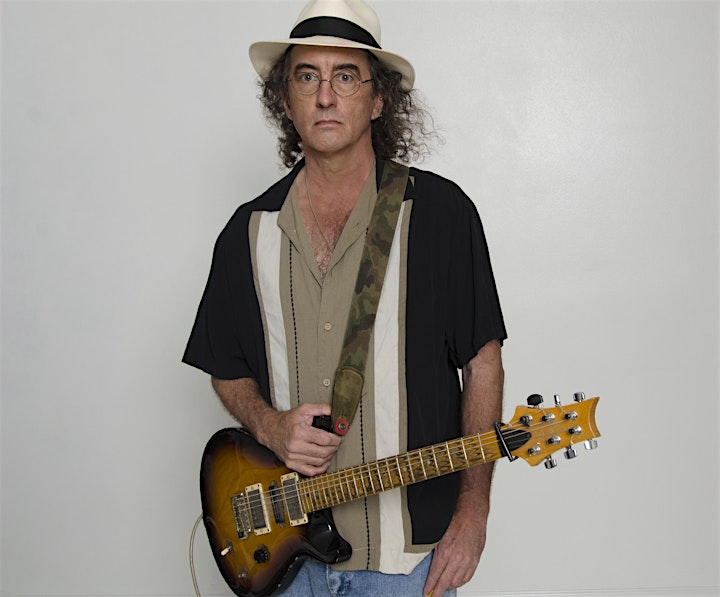 James McMurtry
AUSTIN, Texas — News: James McMurtry has signed with New West Records. The legendary songwriter is currently writing songs for a new album to be released in summer 2019 on the leading Nashville-based record label. "I first became aware of James McMurtry's formidable songwriting prowess while working at Bug Music Publishing in the '90s," says New West President John Allen. "He's a true talent. All of us at New West are excited at the prospect of championing the next phase of James' already successful and respected career." McMurtry joins New West's singular roster of all-stars including Steve Earle, Rodney Crowell, John Hiatt, Aaron Lee Tasjan, Buddy Miller and dozens more. 
McMurtry seems a perfect fit for a label housing "artists who perform real music for real people." As No Depression says of the deep-browed songwriter's most recent collection, Complicated Game: "Lyrically, the album is wise and adventurous, with McMurtry — who's not prone to autobiographical tales – credibly inhabiting characters from all walks of life." "[McMurtry] Fuses wry, literate observations about the world with the snarl of barroom rock," National Public Radio echoes. "The result is at times sardonic, subversive and funny, but often vulnerable and always poignant."
Meanwhile, McMurtry's 2017 single "State of the Union" remains available as a free download via the songwriter's website (www.jamesmcmurtry.com)! The vibrant vignette showcases a master craftsman carrying peak form into his forthcoming collection. "My brother's a fascist, lives in Palacios, fishes the pier every night," the song opens. "He hoslters his glock in a double retention. He smokes while he waits for a bite. He don't like the Muslims. He don't like the Jews. He don't like the Blacks and he don't trust the news. He hates the Hispanics and alternative views. He'll tell you it's tough to be white."
Bonnie Whitmore

Bonnie Whitmore may have a heart of gold, an outsize personality and a roof-raising laugh, but don't be fooled: her debut album has a body count. No fewer than two men die by Bonnie's own hand over the course of the record: one of them is burned alive, one the victim of a knife that, in Whitmore's own words, "just slipped." Take a look at that album cover and consider what secrets she's trying to get you to keep quiet. And then think twice before you spill 'em.

It's all part of a grand plan - one methodically designed by Whitmore – from album cover, to album content. The songs concerns themselves with the slow disintegration of a relationship, and the album's title – Embers to Ashes – is meant to represent that story's painful arc – from the first fires of young passion to the scorched ruin of heartbreak. As a killer, Whitmore's the last you'd suspect: Embers to Ashes is full of sly, spry country music, whiskey-soaked songs that recall prime Loretta Lynn and early Neko Case and, in their more uptempo moments, Miranda Lambert at her rowdiest. But be warned: those revelers carry daggers, and there's a bit of arsenic in that glass of cherry wine. As Whitmore herself puts it, "Nothing says 'go to hell' better than a uptempo, catchy song!"

Venue Information:
Sam's Burger Joint
330 East Grayson St
San Antonio , TX, 78215