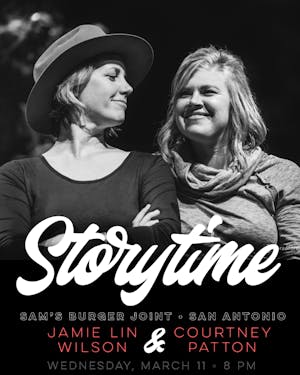 Presented by Sam's Burger Joint
Jamie Lin Wilson
Courtney Patton
$15.00 - $50.00
Sales Ended
Join us for another of Jamie Lin Wilson's Storytime with guest Courtney Patton. You don't want to miss these special shows.
Get your tickets today for Jamie Lin Wilson's Storytime with guest Courtney Patton!
Doors at 7:00pm Show at 8:00pm
NO Seating GUARANTEED. Any Seating Available is on a First Come, First Served Basis. NO REFUNDS all sales final.
Ages 18 and up - All Minors Will Be Charged an Additional $5 At the Door. 17 & Under Admitted with Parent or Guardian Only. -
Tickets for Jamie Lin Wilson's Storytime with Courtney Patton go fast so get yours today!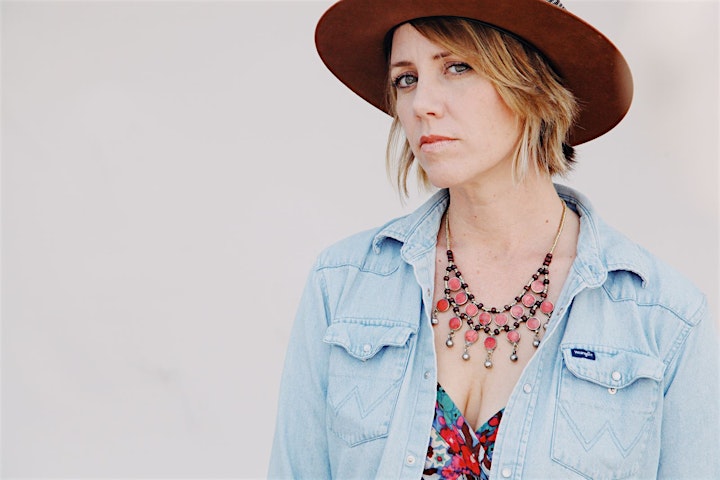 Jamie Lin Wilson
"It's a weird road we're on right now––I guess it always has been," Jamie Lin Wilson says. She's sitting on her porch in D'Hanis, a tiny town on the Seco Creek in South Texas, not far from San Antonio. She laughs a little, then adds, "But nobody's life is the same. There is no blueprint."
Thank goodness for all the lonely paths Jamie's had to find that no one else has taken. With a voice that slides in and out of notes with easy grace, a sly sense of humor, and lyrics that highlight the details most of us miss, Jamie creates stark vignettes: intimate conversations between friends who might be lovers and lovers who can't be friends; kids hopping from stone to stone in a graveyard; the way rolling clouds can signal a new season. She lives and works in that sweet spot where folk and country meet––Guy Clark territory.
"It's unfair that the poets and songwriters are the ones who have the songs about their lives, when maybe that's not what's poetic," Jamie says. "Maybe the moments are the ones happening in everyday farmers' lives, or to a widow, or a son." It's her comfort in and commitment to two distinct worlds––that of the dream-chasing artists and the dirt-under-their-nails realists––that makes Jamie and her songs not just inviting, but cathartically important.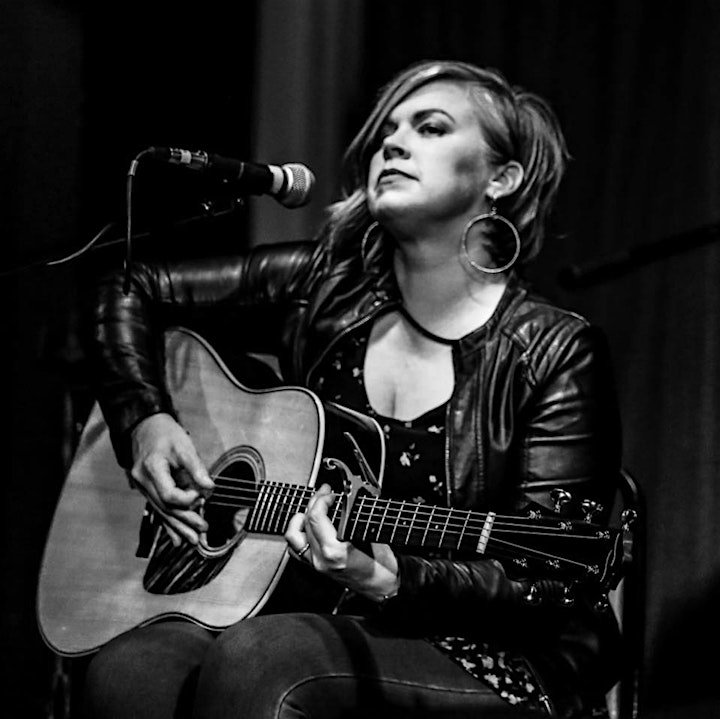 Courtney Patton

Courtney Patton is a storyteller.

She's also a mother, a wife, a producer, a singer, a songwriter, a tour-van driver and a musician- as well as a world-traveler when she's out on tour throughout the continental U.S., Canada and Europe. But to anyone lucky enough to be sitting in the audience while listening to her expansive Texas twang belt out her version of deep and soulful country music, she's a storyteller. In a musical era in which clichés and bravado are mistaken for bold noteworthiness, there is something far more brave in peeling back highly personal and emotional open-book songs and delivering them with sensitivity and sentiment. Patton does just that. She is the consummate storyteller in her music. Heartache isn't just described, it is tangibly felt.

Following her previous solo albums, Triggering a Flood (2013) and So This Is Life (2015), and her acoustic collaborative project with her husband and fellow Texas troubadour Jason Eady, Something Together, (2017), Patton has drawn on true life day-to-day autobiographical life experiences and released her third album, What It's Like To Fly Alone, earlier this year.

Patton explains the genesis behind the project, "The album is titled after one of its songs, "What It's Like to Fly Alone". The title sounds melancholy, but the resolve isn't. This record is full of songs about people who have had to "fly alone" in some way, whether through grief, loss, life choices, addiction or love. We have to work through our struggles, choose our own destiny, just like the characters in each song. We have to make ourselves happy. No one else can do that for us. I've been down in all of those ways, but I chose happiness. In the end, "flying alone" is soaring because you pick your path and you find your way."

She's shared the stage with leading lights of the country-folk scene including Walt Wilkins, Bruce Robison, Jamie Lin Wilson, Cody Jinks, Sunny Sweeney, Brennen Leigh and Drew Kennedy. Musicians on her latest project include musical talents such as Chip Bricker, piano player with Gene Watson's highly acclaimed Farewell Party Band, Austin City Limits Hall Of Fame member Lloyd Maines on pedal steel, Heather Stalling (wife of Texas troubadour Max Stalling) on fiddle, and Jamie Lin Wilson (The Trishas) and Dan Tyminski (Alison Krauss & Union Station) on background vocals.

Venue Information:
Sam's Burger Joint
330 East Grayson St
San Antonio , TX, 78215