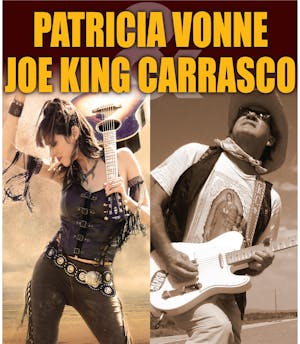 Presented by Sam's Burger Joint
Joe King Carrasco
Patricia Vonne
$12.00 - $50.00
Sales Ended
A great double bill show with the King of Tex-Mex rock n roll, Joe King Carrasco and the beautiful and talent Patricia Vonne.
Get your tickets today for Joe King Carrasco and Patricia Vonne
Doors at 7:00pm Show at 8:00pm (Patricia Vonne 8:00pm Joe King Carrasco 9:30pm)
NO Seating GUARANTEED. Any Seating Available is on a First Come, First Served Basis. NO REFUNDS all sales final.
Ages 18 and up - All Minors Will Be Charged an Additional $5 At the Door. 17 & Under Admitted with Parent or Guardian Only.
Tickets for Joe King Carrasco and Patricia Vonne go fast so get yours today!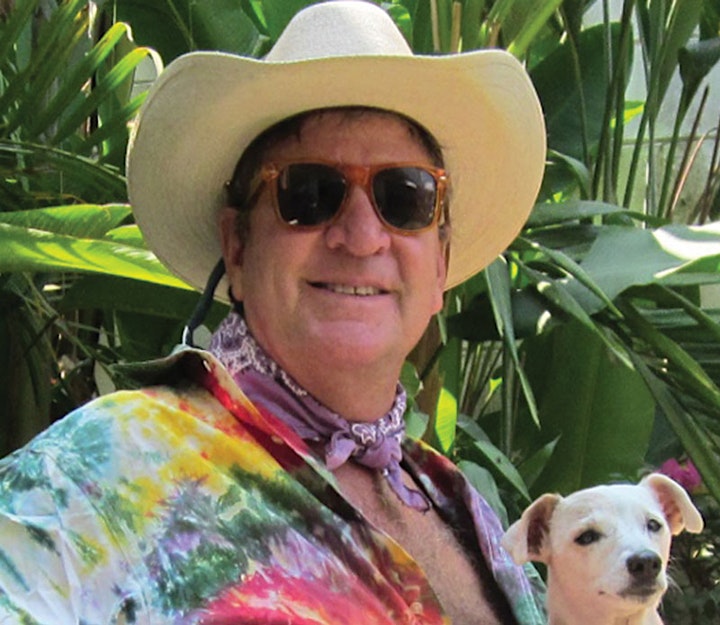 Joe King Carrasco
Known as the King of Tex-Mex rock and roll, Joe King Carrasco, creates a stylistic borderland of pop rock and Latin rhythms. His cross-cultural stew blends cumbias, vamp, salsa, surf, reggae, blues, and Latin-tinged polkas. It has been a long road, coming from Dumas,Texas, a dusty little west Texas town where in the 7th grade he started playing in garage bands. In his late teens, he was often lured to the beaches in Southern Mexico and was drawn to the Mexican music he was hearing around him. Back in Texas he joined up with future members of the Texas Tornados and formed a band known as Joe King Carrasco & El Molino and in 1978 released his 1st LP titled "Tex-Mex Rock & Roll". Somehow this record made its way to England and was re-released by Big Beat Records.
In 1979, he formed Joe King Carrasco and the Crowns featuring Vox organ-driven Tex-Mex pop. The Crowns, released their first single, "Party Weekend", and the label chase began and soon the band was playing chic New York venues and generating lines around the block. The band became one of the first American groups signed to England's legendary Stiff Records. During this time Joe toured extensively throughout Europe, Central America, Bolivia and Columbia as well as across the USA and Canada, consistently delivering high energy performances where dancing was the numero uno priority.
Rounding out his assault on the International music scene with an in-depth interview in Rolling Stone Magazine and an appearance performing his music on Saturday Night Live. His song "Party Weekend" which is still known as the quintessential party anthem, was re-released by MTV as Party Christmas, making Joe King Carrasco a household name to MTV viewers across the country.
Even with all this going on Joe knew he was ready to take his music to a new level. It was on the Stiff Records, Sons of Stiff Tour, while traveling with a British-born Jamaican band called The Equators, that Joe picked up much of his reggae influence. After returning from a very successful year on the road, he put this experience to work and recorded the reggae flavored song "Don't Let a Woman (Make a Fool Out of You)" on his album Synapse Gap for MCA Records where he had the King of pop, Michael Jackson, singing background harmonies.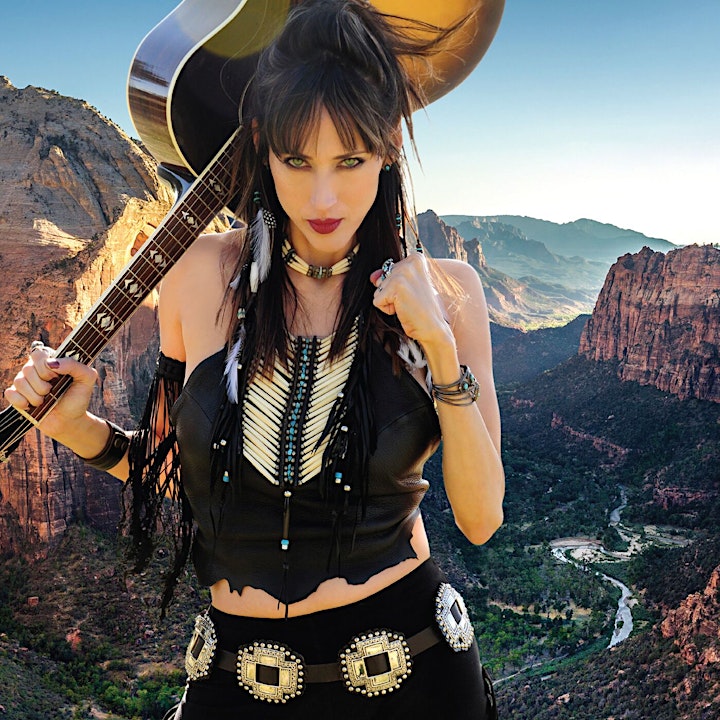 Patricia Vonne

Three time Austin Music Award winner Patricia Vonne is back with her seventh album "Top of the Mountain", on her own Bandolera Records. The album celebrates the human spirit in the midst of adversity and the Higher Power that lights our path. The defiant stand-your-ground title track sets a declamatory tone as the rest of the album winds a sinuous path through the border radio groove of "Lil' Lobo," the careening rocker "Graceland Trip," "Madre de Perla," (a flamenco-flavored tribute to Vonne's mother), the spaghetti western soundtrack that is "Western Blood", and much more.

It is produced, mixed and engineered by Rick Del Castillo and Michael Ramos. The album features the multi talented Vonne on lead vocals, acoustic guitar, castanets and electric guitar as well as several special guest musicians. The list includes: Fort Worth sax virtuoso Johnny Reno, Scott Plunkett of Chris Isaak's band on the keyboard, Grammy award winner Max Baca of Los TexManiacs on the bajo sexto, David Grissom and Grammy award winner Joe Reyes. The album features co-writes with Joe King Carrasco, Alejandro Escovedo, Willie Nile, Steven Medina Hufsteter of the Cruzados and longtime performing and songwriting partner Robert LaRoche.

Hailed as a "Renaissance woman of Austin, Texas" by the New York Times, Patricia Vonne has claimed many titles in her illustrious career: singer, songwriter, actress, activist and most recently, award winning filmmaker.

Vonne took Best Animated Short at the Madrid International Film Festival for "Huerta de San Vicente", an homage to Spanish poet Federico García Lorca. The song was off of her critically acclaimed all-Spanish album "Viva Bandolera".( Top 8 of The Huffington Post) She also took top honors for her film at the Barcelona International Film Fest & San Francisco New Concept International Film Festival.

Venue Information:
Sam's Burger Joint
330 East Grayson St
San Antonio , TX, 78215