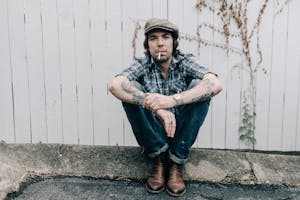 Presented by Sam's Burger Joint
Justin Townes Earle
Dustin Welch
$35.00 - $120.00
Sales Ended
Join us for a special acoustic show with Justin Townes Earle. Special Guest Dustin Welch opens the show.
Get your tickets today for Justin Townes Earle
Doors at 7:00pm Show at 8:00pm
NO Seating GUARANTEED. Any Seating Available is on a First Come, First Served Basis. NO REFUNDS all sales final.
Ages 18 and up - All Minors Will Be Charged an Additional $5 At the Door. 17 & Under Admitted with Parent or Guardian Only.
Tickets for Justin Townes Earle go fast so get yours today!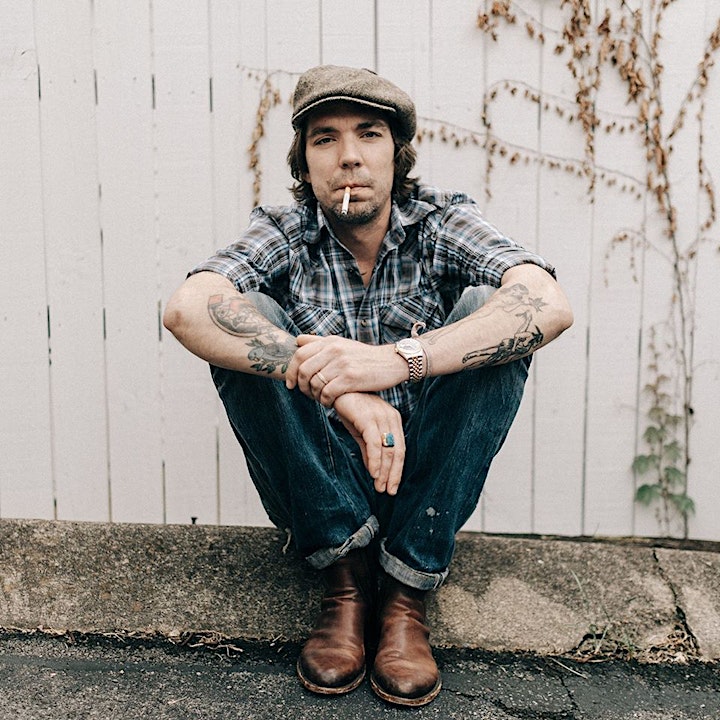 Justin Townes Earle

Justin Townes Earle has done a lot of living in his 37 years. For starters, there's the quick-hitbullet points about his childhood that seem to get dredged up in every interview, article orreview about the singer-songwriter and guitarist: Born the son of Steve Earle, who was largelyabsent during Justin's childhood; struggles from a young age with addiction and numerousstints in rehab; long stretches of itinerancy and general juvenile delinquency; a youth he oncesaid he was "lucky to have gotten out of alive."

That's before we get to the years spent honing his craft in Nashville bars and on club stages allover the world; the various bands, record labels and industry types that have been drawn towardand, at times, pushed away by him; and, finally, the celebrated and rather formidable body ofwork he has amassed since releasing his critically-acclaimed 2007 debut EP, Yuma .

It's a seemingly bottomless well of material for a singer-songwriter to mine out of just threedecades or so of life. And Earle at times has—most recently on his 2017 album, Kids in theStreet , which the artist calls "one of the more personal records I've ever made."

But when it came to his newest effort, The Saint of Lost Causes , Earle, these days sober, married and father to a baby girl, chose to focus his gaze outward. "Maybe having a kid has made me look at the world around me more," he says.

As for how he felt after doing that?

"Frankly, I was horrified," he says bluntly. Although, he adds, "I already sorta was, anyway."

Make no mistake: there's nary a party, PBR or pickup truck to be found in any of the 12 tracks on The Saint of Lost Causes . Rather, Earle is focused on a different America—the disenfranchised and the downtrodden, the oppressed and the oppressors, the hopeful and the hopeless. There's the drugstore-cowboy-turned-cop-killer praying for forgiveness ("Appalachian Nightmare") and the common Michiganders persevering through economic and industrial devastation ("Flint City Shake It"); the stuck mother dreaming of a better life on the right side of the California tracks ("Over Alameda") and the Cuban man in New York City weighed down by a world of regret ("Ahi Esta Mi Nina"); the "used up" soul desperate to get to New Orleans ("Ain't Got No Money") and the "sons of bitches" in West Virginia poisoning the land and sea ("Don't Drink the Water").

Dustin Welch

Dustin Welch was born on a cold Winter Solstice in a haunted plantation house on the grounds of a Tennessee horse farm. His birth room was heated by a red-hot $80 tin stove that burned whatever deadwood trees his dad could drag out of the woods by tractor and chains. He was the first born son of a first born son. His mother was the daughter of an Indian Princess, and the grand-daughter of one of the last living original members of the Osage Tribe. That very night his father made a silent promise, a sacred promise, that the boy would have a mandolin on his fifth birthday.

Five years later, almost to the day, his father sat in the early evening hours with the legendary songwriter Harlan Howard, talking about the upcoming Christmas holidays, and saying goodbye to each other till the New Year came. Harlan was a rich man, rich in heart and soul, and he said goodbye to the young father and left him alone in the giant publishing house. The father had not a penny to his name and the promise of the mandolin was weighing heavy on his heart. Finally, he dragged himself together and made his way down to the front door, where the receptionist was turning off the lights and locking up. She said that Harlan had left something for him and handed him an envelope. Inside were three crisp one hundred dollar bills. The boy got his mandolin, and the rest of the story just tumbles along like that.

Venue Information:
Sam's Burger Joint
330 East Grayson St
San Antonio , TX, 78215