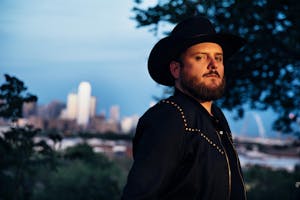 Presented by Sam's Burger Joint
Paul Cauthen
William Beckmann
$140.00 - $300.00
Sold Out
A night of music with Paul Cauthen and special guest William Beckmann.
Artist Pre-sale: Thursday Nov 5th 10:00am CT through Friday Nov 6th 10:00am CT
Public On sale: Friday Nov 6th at 10:00am CT
Get your tickets today for An Evening with Paul Cauthen
Doors at 7:30pm Show at 8:30pm
Ages 18 and up - All Minors Will Be Charged an Additional $5 At the Door. 17 & Under Admitted with Parent or Guardian Only.
This will be a socially distanced show with EXTREMELY LIMITED capacity.
All tickets are tables seating tickets and include admission. All tables will be 6 feet apart at all times. We will ask that Social distancing of at least 6 feet be respected throughout the venue, including entrance/exit at all times.
We will be following all State Guidelines and will be cleaning and sanitizing chairs, tables and other surfaces.
We ask our customers that if they or anyone in their household has a fever or other COVID-19 symptoms, they refrain from attending the event and putting other people at risk.
Customers are required to wear masks at all times unless seated at their designated seats per state orders. Masks must be worn when moving around the venue to use restroom facilities etc.
Tickets for An Evening with Paul Cauthen are limited and will go fast so get yours today!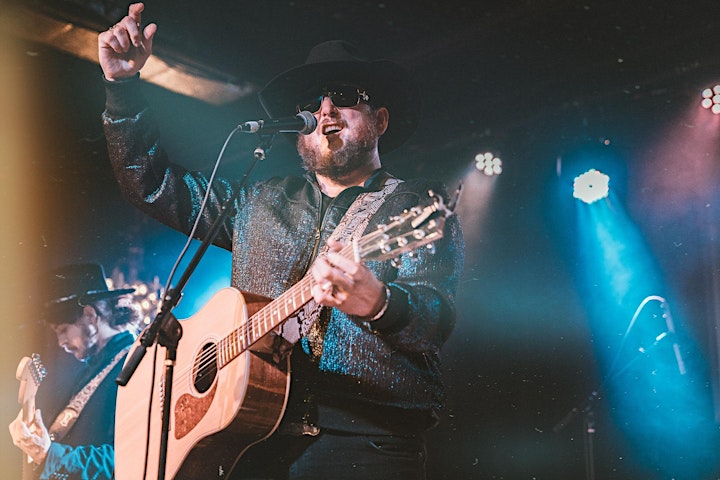 Paul Cauthen
Making Room 41 nearly killed Paul Cauthen. Ironically enough, it's also the very thing that saved him.
"Finishing this record was one of the craziest experiences I've ever been a part of," reflects Cauthen, the larger-than-life Texas troubadour nicknamed Big Velvet for his impossibly smooth, baritone voice. "I'm honestly glad it's done because I don't think I'd survive if I had to do it all over again. No way."
Written during a roughly two-year stint spent living out of a suitcase in Dallas' Belmont Hotel, Room 41 chronicles Cauthen's white-knuckle journey to the brink and back, a harrowing experience that landed him in and out of the hospital as he careened between ecstasy and misery more times than he could count. Cauthen has long been a pusher of boundaries (musical and otherwise), and Room 41 is no exception, with electrifying performances that blend old-school country and gritty soul with 70's funk and stirring gospel. His lyrics take on biblical proportions as they tackle lust and envy, pride and despair, destruction and redemption, but these songs are no parables.
Cauthen lived every single line of this record, and he's survived to tell the tale.
"I've always been the kind of artist that can't write something unless I feel it and I mean it." says Cauthen, "This record is as real as it gets for me. I am these songs."
Cauthen first earned his reputation as a fire-breathing truth-teller with the acclaimed roots rock band Sons of Fathers, but it wasn't until the 2016 release of his solo debut, My Gospel, that he truly tapped into the full depth of his prodigious talents. Vice Noisey dubbed it "a somber reminder of how lucky we are to be alive," while Texas Monthly raved that Cauthen "sound[s] like the Highwaymen all rolled into one: he's got Willie's phrasing, Johnny's haggard quiver, Kristofferson's knack for storytelling, and Waylon's baritone." The album landed on a slew of Best Of lists at the year's end and earned festival appearances from Austin City Limits and Pickathon to Stagecoach and Tumbleweed along with dates opening for Elle King, Margo Price, Midland, Cody Jinks, Social Distortion and more. He followed it up two years later with Have Mercy, an album that prompted Rolling Stone to dub him "one of the most fascinating, and eccentric, new voices in country music" and NPR's Ann Powers to proclaim 2019 as "the year of Paul Cauthen."
As his professional life reached new heights, though, Cauthen's personal life hit new lows, and he soon found himself drifting without a home. Checked in to room 41 at the Belmont, he began escalating his self-destructive tendencies, medicating heartbreak and anxiety with alcohol and drugs as he ground himself into oblivion.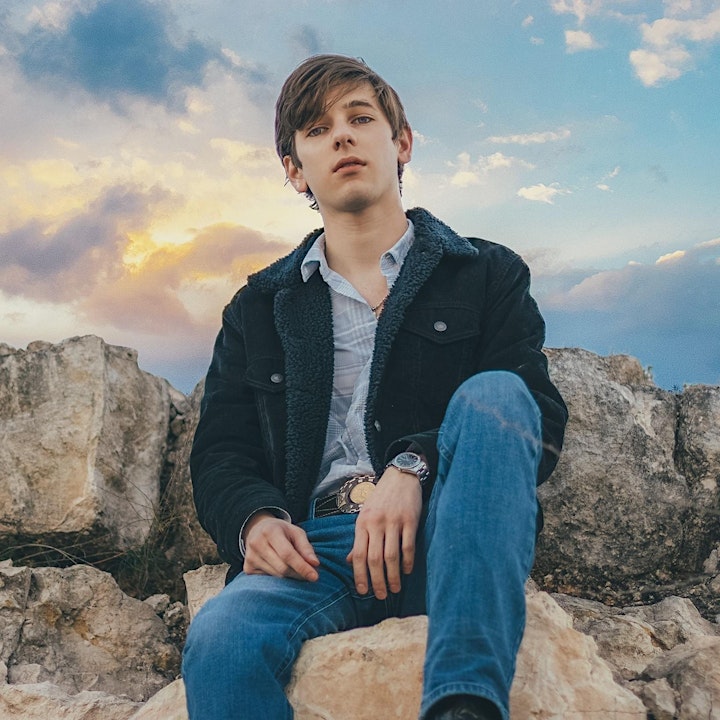 William Beckmann

William Beckmann was raised on the Mexican border in the town of Del Rio, Texas. At an early age, Beckmann discovered his passion for writing songs and performing. The 25 year-old singer considers his music to be a blend between Traditional Country and Americana, and often writes songs that are reflective of his small town upbringing. Beckmann's new album "Outskirts of Town" is a compilation of songs that captures the innocence of young love in Del Rio and the difficulties that come with leaving that behind. The seven song album was released in late November of 2018 and includes the single "I Wanna See You Tonight" which has a classic 90's country sound. The album also includes the heart-wrenching ballad "Leavin' Town" which was produced by legendary songwriter Radney Foster, a Del Rio native himself. Beckmann has played with, and opened up for several Texas Country artists including Radney Foster, Kevin Fowler, Randy Rogers, Ray Wylie Hubbard, The Damn Quails, and Zane Williams. Currently, Beckmann is doing a Texas acoustic tour to promote his new release.

Venue Information:
Sam's Burger Joint
330 East Grayson St

San Antonio , TX, 78215