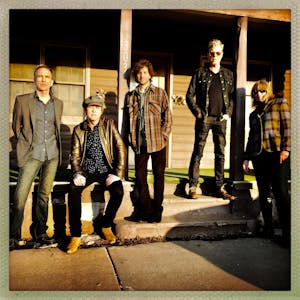 Presented by Sam's Burger Joint & Tobin Entertainment:
The Jayhawks
The Mastersons
Minnesota Alt-Country Rock band The Jayhawks come to Sam's Burger Joint for a memorable night of music. Special guests The Mastersons open.
Get your tickets today for The Jayhawks live at Sam's Burger Joint
Doors at 7:00pm Show at 8:00pm
NO Seating GUARANTEED. Any Seating Available is on a First Come, First Served Basis. NO REFUNDS all sales final.
Ages 18 and up - All Minors Will Be Charged an Additional $5 At the Door. 17 & Under Admitted with Parent or Guardian Only.
Tickets for The Jayhawks will go fast so get yours today!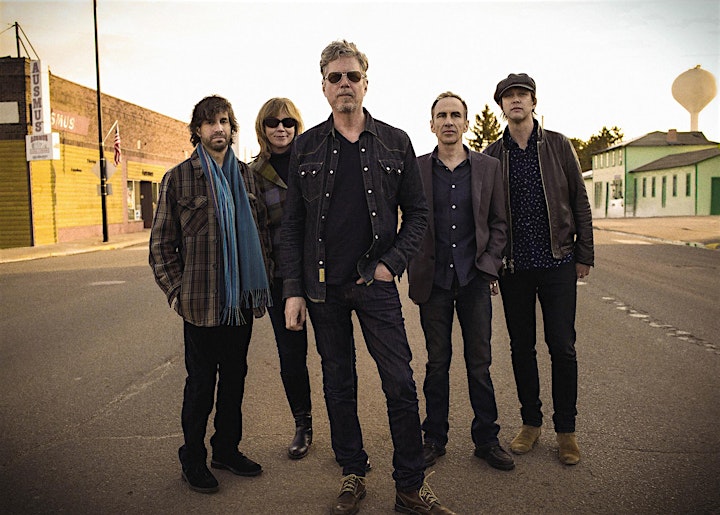 The Jayhawks
The Jayhawks and their rootsy sound were definitely swimming against the tide when they emerged from a crowded Minnesota music scene in 1985. Over the course of two decades, 9 albums, countless memorable live shows and enough personal drama to fill a couple of Behind the Music episodes, this beloved band soared to heights few ever achieve while winning the hearts and minds of numerous critics, fans and peers in the process. After releasing two Indie albums in the 80s The Jayhawks signed with American Recordings in 1991 and over the next decade released 5 challenging, at times groundbreaking, albums, toured the world to widespread acclaim and even survived the departure of founding member Mark Olson in 1995. After a hiatus in the mid 2000s, the "classic" 1994 lineup reunited for another new studio album in 2011 and 2 years of solid touring, reacquainting audiences old and new with the band's timeless musical vision. 2014 saw a late 90s version of the band led by Gary Louris hitting the road to support the reissues of the 3 Jayhawks albums released from 1997-2003. This lineup released the band's 9th studio album in 2016, recorded in Portland, OR with producers Peter Buck and Tucker Martine. The band's new studio album, Back Roads And Abandoned Motels, was released in the summer of 2018, featuring Jayhawks versions of songs Gary Louris had previously written with other artists plus 2 new compositions.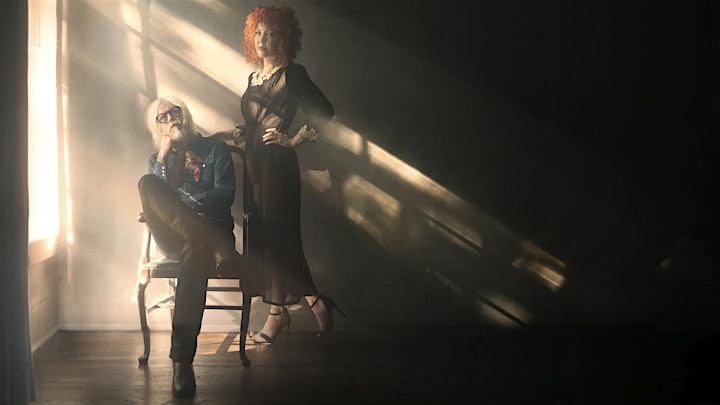 The Mastersons

The Mastersons are singer-songwriters/multi-instrumentalists Chris Masterson and Eleanor Whitmore. When they're not touring the world as valued longtime members of Steve Earle's band the Dukes, the musical and marital twosome make inspired albums of their own emotionally vivid, deeply humanistic songs. The duo's fourth set of original compositions is the appropriately titled No Time for Love Songs.

The Mastersons, who now call Los Angeles home after stints in Austin, Brooklyn and Terlingua, Texas; recorded No Time for Love Songs at L.A.'s legendary Sunset Sound Recorders with Shooter Jennings; the album was engineered and mixed by five-time Grammy Award-winning engineer, Ryan Freeland. Shooter had recruited The Mastersons to play on his albums Family Man (2012) and The Other Life (2013), and they'd recently reunited to work on Tanya Tucker's acclaimed comeback album While I'm Livin', which Jennings co-produced with Brandi Carlile.

"I've known Chris and Eleanor since about 2010, and they're unbelievable musicians and lifetime friends," states longtime admirer Jennings. "They were perfect for Tanya's record, and right after that, they asked me to produce No Time for Love Songs. Their take on music and singing and instrumentation is so original, and I knew that I'd be getting something great out of the experience, just by being there. They both bring so much to the table as musicians, and they sing so beautifully together, and they write these intricate, beautiful songs. I just love working with them."

Venue Information:
Sam's Burger Joint
330 East Grayson St

San Antonio , TX, 78215