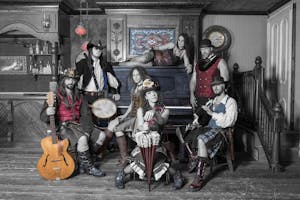 Tuatha Dea, one of the top  Appalachian Celtic Alternative groups in the world returns to Sam's.
Get your tickets today for Tuatha Dea
Doors at 7:00pm Show at 8:00pm
NO Seating GUARANTEED. Any Seating Available is on a First Come, First Served Basis. NO REFUNDS all sales final.
Ages 18 and up - All Minors Will Be Charged an Additional $5 At the Door. 17 & Under Admitted with Parent or Guardian Only.
Tickets for Tuatha Dea go fast so get yours today!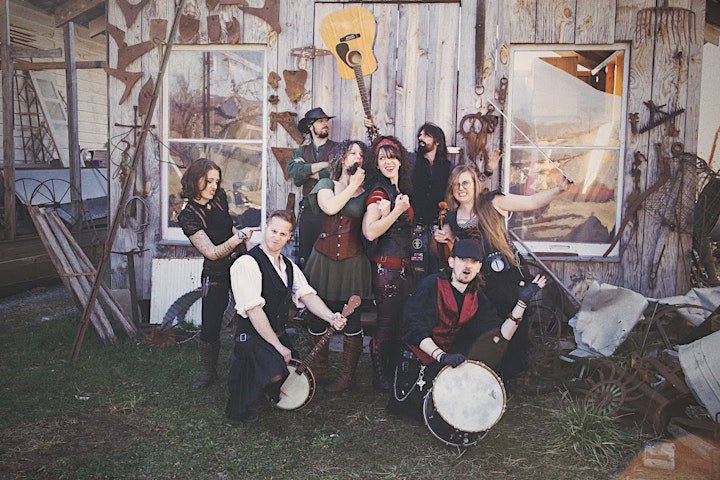 Tuatha Dea

Combining primal rhythms, melodic and ethereal ballads, screaming guitar riffs with an Appalachian/Celtic vibe this FAMILY born of a family drum circle delivers an authentic tribal and clannish feel that not only draws the audience into the music but into the moment and clan as well.

In 2017 Tuatha Dea became part of The New Bristol Sessions, a collaboration celebrating the historic 1927 Sessions along with folks like Dolly Parton, Virginia Ground, 49 Winchester and more!

Their rhythmic groove and interaction naturally inspires audience participation which has become a staple of their performances. From the beginning the band has embraced its Celtic heritage and meshed the traditional music of Scotland and Ireland with their own bold blend of mainstream rock, mountain drumming and Appalachian blues to produce a truly unique sound that has a universal appeal! Dubbed "The Eclectic Steam-Punk Partridge Family in Kilts and Corsets" and "The Appalachian Fae", this band is REAL family!!!

In 2014, the band released their 4th CD which is associated with the novels of recognized published Sci-Fi- Fantasy Author for Tor Publishing, Alex Bledsoe. {The band appears as characters in his 3rd book in the series "Long Black Curl"!

Tuatha Dea tours and performs Nationally and Internationally and have been celebrated for their uniqueness, energy and personal connection to their fans and audiences! Songs like "Appalachia Burning" "Kilts and Corsets" and "Open letter to You" drawn from personal experiences relate the depth and heart of the bands creative spirit while Powerful hard hitting tunes like "Wisp of a Thing", "Morgan La Fey" and "Amy" reflect the groups Rock edge! Want something tribal? The pulse pounding rhythm of "Bagabi" may be your cup of tea. And in 2017 Tuatha Dea let their Appalachian Rock side loose with the release of their single "Get Along Home" available only on the historic collection, The New Bristol Sessions with Dolly Parton, Richie Owens, Virginia Ground, 49 Winchester and others! What ever the genre Tuatha Dea has something for everyone!

Venue Information:
Sam's Burger Joint
330 East Grayson St
San Antonio , TX, 78215