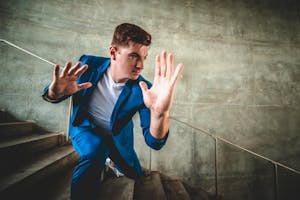 Presented by Sam's Burger Joint
Donovan Keith
The Chris Cuevas Project
$10.00 - $45.00
Sales Ended
Donovan Keith returns to Sam's for a pre-Thanksgiving bash and fund raising event for Austin Music Export. The Chris Cuevas Project opens.
Get your tickets today for Donovan Keith.
Doors at 7:00pm Show at 8:00pm
NO Seating GUARANTEED. Any Seating Available is on a First Come, First Served Basis. NO REFUNDS all sales final.
Ages 18 and up - All Minors Will Be Charged an Additional $5 At the Door. 17 & Under Admitted with Parent or Guardian Only.
Tickets for Donovan Keith go fast so get yours today!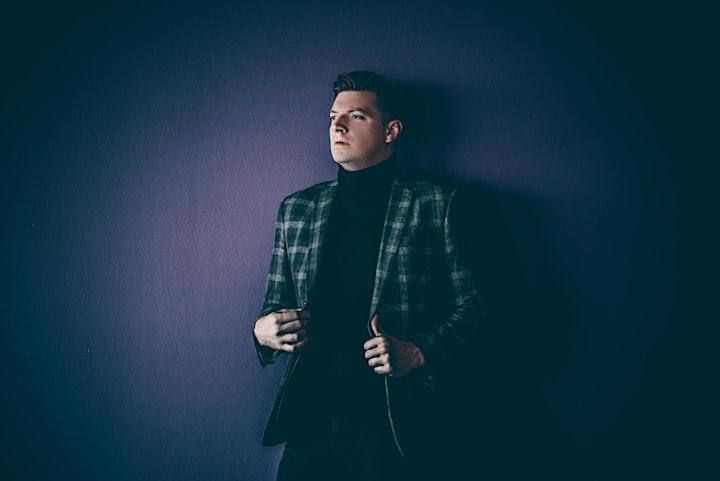 Donovan Keith
The man who never stops moving. First known as the founder and frontman of Soul Track Mind, Donovan Keith embodies the ideals of both stunning vocal ability and infectiously frenetic showmanship. The mystery has yet to be solved: How can a mild-mannered ginger sing AND dance like that?
A native Midwesterner, Donovan chose Austin, Texas, to cultivate his music dreams and moved across the country with no job, friends, or family to receive him and no experience in leading the band he was about to form. Soul Track Mind grew into an outlet for Donovan's love of soul and R&B music and gave him the perfect vehicle for his first years of development as a songwriter and performer.
From 2008 to 2016, STM was eagerly embraced by the Austin music scene and expanded like a blast wave throughout Texas and the South, out to both coasts, and all the way back to the northerly states of his youth. Donovan's one-of-a-kind, dance-infused stage show became beloved by fans and acknowledged by reviewers across the country, earning kudos from the likes of Performer Magazine which declared, "Aside from showcasing an impressive vocal range and blues-soaked sound, Keith can engage an audience with his unbridled enthusiasm and dance moves."
Successes for Donovan with STM included winning the Music Prize in 2014; performing by special invitation at the 2015 Texas Governor's Inaugural Ball; sharing bills with Enrique Iglesias, David Crosby, Erykah Badu, and other top talents; and five years closing out the Viva Big Bend Festival in Alpine, Texas.
A shift was underway with STM's third album, Unbreakable (2014), on which Donovan began to assert his creative presence with more complex lyrics and themes closer to his heart and experiences. The album served as Donovan's catharsis from a dark night of the soul and also as the impetus to launch the next era of his career.
Now this red-haired, soul-singing dynamo has a brand-new project all his own. Combining the voice and moves that fans have grown to crave with fresh new songs and piano skills you never knew he had, Donovan Keith is inviting you along for his next (r)evolution. In 2017 he released an EP, Carry Me On, which gave fans their first taste of Donovan's latest songwriting direction, and those who knew him from STM embraced his new project in familiar venues and markets around the country, including his highly anticipated annual tours to Florida and West Texas.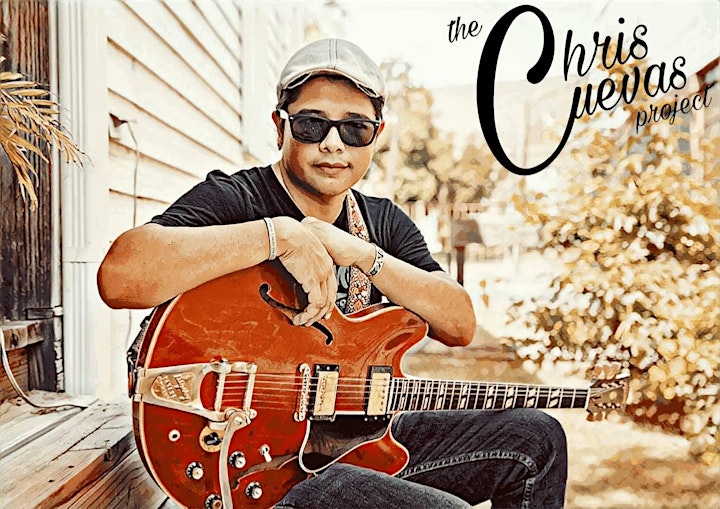 The Chris Cuevas Project

Born and raised in San Antonio, TX, I was surrounded by the sounds of my heritage which included Tejano, Mariachi and Conjunto music, just to name a few. I also remember hearing a lot of what was referred to as "Oldies", which was just 50's and 60's RnB and Soul. As much as all this music was influencing me without me knowing, it took my own journey to find what really grabbed ahold of me which was Blues and Jazz music. After hearing BB King and Freddie King for the first time I immediately dropped everything and focused on that, learning more about what it was I was listening to and why it had such a profound effect on me. I sought out guys like T-Bone Walker, which then opened other doors into the music genre of jazz and there I found guys like Charlie Christian, Charlie Parker, Django Reinhardt and Duke Ellington among others. Although the original music we're creating is based in Blues, Funk and Soul... (I'm not even sure of that with our sound always evolving) I think you will be able to taste the flavors of everything the band has been influenced by. JP and Aaron are professional musicians well-versed in multiple styles of music. Our goal as performers and as a band is to reach the emotions and thoughts within people that had us all so eager to learn about music and the Universe of sound. We hope to catch you at a show soon, as always... Peace, Love and Music!

Austin Music Export

Opportunity has a price. Much of that price can be paid with talent, ingenuity, and sweat equity … but sometimes, only cash will cover it. That's where we come in.

What does Austin Music Export do?

We facilitate performance opportunities, domestically and abroad, for independent, Austin-based musical artists. We're funded by patrons and sponsors who provide both cash and in-kind donations, which we use to fill the gap when an artist or band can't fully afford a key opportunity cost.

Venue Information:
Sam's Burger Joint
330 East Grayson St
San Antonio , TX, 78215