Presented by Sam's Burger Joint
Perpetual Groove
Funk You
$16.00 - $80.00
Sales Ended
Perpetual Groove returns to Sam's with special guest Funk You.
Get your tickets today for Perpetual Groove
Doors at 7:00pm Show at 8:00pm
NO Seating GUARANTEED. Any Seating Available is on a First Come, First Served Basis. NO REFUNDS all sales final.
Ages 18 and up - All Minors Will Be Charged an Additional $5 At the Door. 17 & Under Admitted with Parent or Guardian Only.
Tickets for Perpetual Groove on sale today!

Perpetual Groove
Perpetual Groove based in Athens, GA, rides an unending wave of momentum buoyed by an enthusiastic fan base and international critical acclaim. PGroove's music has evolved into a genre-bending, highly original sound that touches upon jazz-rock, neo-psychedelia, R&B, trance electronica, progressive rock, and anthemic arena rock. Their large catalog of original music offers something for everyone, but the band is also known for their eclectic range of covers; including everything from Michael Jackson's "Thriller" to Rage Against The Machine's "Bulls On Parade". The addition of an intense, retina burning, intelligent light show creates an atmosphere unlike any other, assuring fans they'll get a highly polished, yet different show each night.
Perpetual Groove released their first album, Sweet Oblivious Antidote, in 2003 on Harmonized Records after their first year of solid touring. Besides being the top seller for The Home Grown Music Network that year (it outsold releases by Phish, Widespread Panic, and others), it was also voted Perpetual Groove - Artists Bio HGMN Top Fan Pick for 2003. The buzz only got bigger on the 2004 followup record, All This Everything, which was produced by Grammy awardwinner Robert Hannon. LiveLoveDie, their third record was released in March of 2007 and represents a significant evolutionary departure in style for Perpetual Groove. Teaming up once again with Hannon and Tree Sound Studios, the band set forth to create a darker sonic landscape without sacrificing too much of that "PGroove quality" thanks in part to Butler's warm, soaring vocals. HEAL, released in 2010, firmly established Perpetual Groove as more than a jamband with its focus on well-crafted songs. Honey Cuts, an EP released later in 2010, featuring three songs that did not fit the theme of Heal.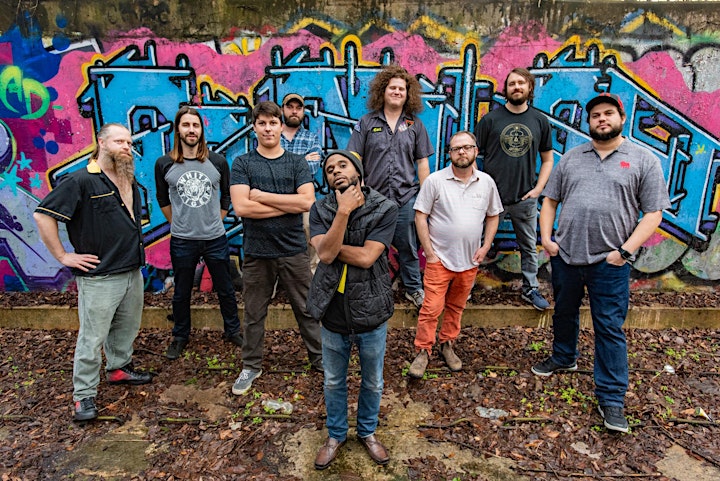 Funk You

Funk You humbly contributes to a music scene that has given them so much. The band steadfastly crafts and develops their sound while touring across the country, growing closer as a family of musicians. Focusing on the many styles that construct and compose the glorious genre of funk, these players artfully blend clean and powerful vocals with passionate musicianship. Funk You feels most at home on stage, their captivating live performances keep fans coming back time and time again. We look forward to sharing our music with you!

Venue Information:
Sam's Burger Joint
330 East Grayson St
San Antonio , TX, 78215